Effective
Pain Relief
Without Medication or Invasive Procedures
Specializing in personalized care from highly trained chiropractors for most conditions of the spine, headaches, neck & back pain, numbness, tingling, and muscle tension.
New Patient
Special Offer
- $21
New Patient Special Offer - $21
Get back to doing the things you love,
without worrying
about the pain
The doctors at Evolve are pioneering the most effective techniques for modern spine health and holistic wellness for patients in Northern Illinois. Our team uses cutting-edge equipment and evidence-based care to achieve long-lasting pain relief and whole-body health.
Get safe, natural pain relief
It doesn't make sense to use a chemical solution (like strong painkillers) for a physical problem. Through safe, evidence-based chiropractic care, our patients achieve a rapid improvement in pain.
Find the root of the Problem
We understand the frustration when pain or other health problems are not taken seriously by conventional medical providers. We are committed to listening fully to you and then getting to the root cause of your problem so that you can get out of pain and enjoy a lifetime of health.
Enjoy a treatment plan designed just for you
At Evolve we understand that everyone is unique. Our expert chiropractors study and analyze your examination and x-ray findings to determine a specific treatment plan including adjustments, therapies, and exercises designed specifically for your health needs.
In addition to acute injuries like soft tissue pain from a car accident, our chiropractors treat a wide range of conditions including but not limited to:
Start feeling better
and take control of your health
Don't settle for a life of discomfort and reduced activity
We understand that pain from chronic issues or recent injuries can be life-altering. Your clinical team at Evolve Chiropractic is ready to put together an individualized care plan to get you back to the level of physical activity and functionality you need for optimal health.
What to
Expect
as a New Patient
We have a 5-star rating on Google (over 600 5-star reviews!)
Let Evolve
Help Alleviate Your Pain
With Advanced Chiropractic Care
Let Evolve
Help Alleviate Your Pain With Advanced Chiropractic Care
Whether you're desperate for pain relief from injuries or chronic issues, 
Our clinical team of expert chiropractic physicians is ready to 
Help you feel better.
Schedule your appointment today
Read about everyday tips & tricks for reducing pain and living healthy
Effective, Modern Chiropractic Care:
Solutions for Pain Relief and Holistic Wellness
Welcome to Evolve Chiropractic
Get safe, natural pain relief and wellness care from expert, local chiropractors.
Evolve Chiropractic is leading the way for modern spine health and wellness. With 13 Chicagoland locations (including Downers Grove,  Huntley, Woodstock, McHenry, St. Charles, Palatine, Schaumburg, Rockford, Libertyville, Gilberts, Vernon Hills and Freeport) our highly-trained chiropractors use the latest tools and evidence-based techniques to deliver relief from a variety of conditions, including Headaches, Back & Neck Pain and Muscle Tension.

Our Doctors have over 500 5-star reviews across Google.
"Going to Evolve is always the best part of my week! The entire staff is kind, caring, and they really know their stuff! If you want to feel better, go to Evolve. You won't be disappointed!"
"Love them here. Dr. Casey is awesome and great to work with! The physical therapist gals are amazing. Everyone makes u feel like family...not just a patient. Love love love!!!"
"My husband and I have been going for just a short time! And it has made such a huge difference already!!! The staff is amazing! Very friendly and personable!!!"
"Dr Chris helped me with significant back pain with an all over approach. It is never 'just your back'. There are so many contributors and Dr Chris addressed the whole body. Such a wonderfully skilled human. Thank you!"
"Dr. Allin spends time with his patients, focusing on whole health and takes a more involved approach to chiropractic utilizing massage and deep tissue work to get things functioning again. He spends over an hour for the first visit doing a comprehensive overview and assessment treating the whole human - rather than just the surfacing symptom, to get to the underlying causes."
"The whole staff at Evolve is welcoming and genuinely interested in achieving pain relief success. The massage therapists are all amazing, intake and appointment making at the front is easy, and Dr. Allin is intelligent and patient. He talked about treating the body better through diet, supplements, exercises, and was so gentle with adjustments."
"You won't be disappointed! When looking for a chiropractor you want someone who is going to fix the root of the problem. These doctors do that. They really care about you as a individual. I literally referral everyone I know. It's a one stop shop for health and wellness."
"I am very pleased with the help I received at Evolve. I stopped in to see if they could help me with my posture issues. The adjustments Dr Scott did to me have made me feel better than I have in years. He has shared a wealth of information about my bone health which I think will change the course of my aging process."
NEW PATIENT SPECIAL FOR JUST $21
FIRST VISIT PACKAGE INCLUDES: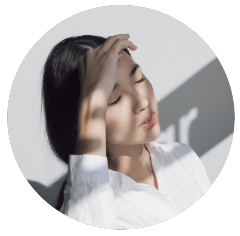 Headaches
Back and Neck Pain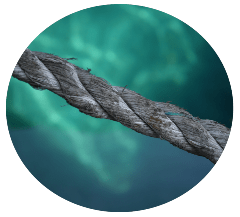 Muscle Tension
What to Expect at Evolve Chiropractic
Our highly experienced chiropractors are here to help you identify and address any chiropractic issues you may be struggling with, whether that entails back and neck pain, nagging headaches, or even muscular tightness and tension.
We are also capable of delivering relief with specialized care to patients who are dealing with pain after being in a car accident or other serious injury. Many have trusted us to address specific conditions, like chronic back pain or a spinal condition, and if you are simply searching for a place to improve your overall health, we are here to help you attain these goals as well. Just take a look at our testimonials page to see for yourself what patients are saying about our doctors and the chiropractic care plans they offer!
During your initial visit at Evolve Chiropractic, you will receive a full evaluation and your doctor will be able to answer any questions you have about chiropractic care and how it works.
We will then determine whether our care is a good fit to address your needs, and if so, then customize a plan to focus on your condition and health goals. Here at Evolve, we believe in an all encompassing approach to bring you relief, so we also offer cold laser therapy, clinical massage, rock taping, and other services at most of our locations.
Meet the Co-Founders of Evolve Chiropractic
A visionary and expert in the world of Chiropractic Medicine, Dr. Ryan Felde is a driving force behind the Evolve Chiropractic mission.  In addition to helping run and grow the company, he travels across the country sharing his personal story and perspective on optimal health with schools, companies, health care conventions, firehouses, villages and communities large and small.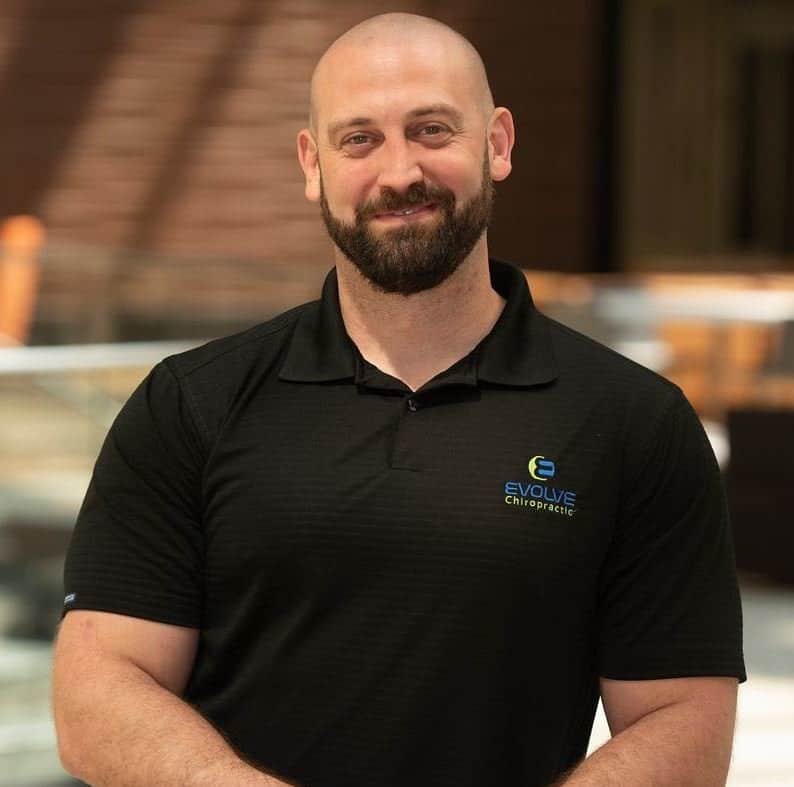 A Doctorate of Chiropractic from Palmer College, Evolve Co-Founder Dr. Cruse has successfully treated thousands of patients across all age groups and lifestyles.  He is a master of Sports Medicine and Chiropractic Bio-Physics who has lectured to audiences as large as 30,000 people.
Having experienced the benefits of chiropractic first hand as a rugby player, Dr. Cruse understands the power and importance of proper spinal care and seeks not only to provide patients with excellent care but also to educate them so they can succeed in achieving their wellness goals.
Please do not submit any Protected Health Information (PHI).