Dr. Casey T. McGuire, D.C.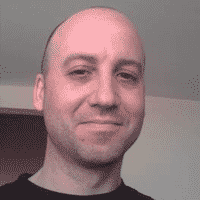 Dr. Casey McGuire D.C. – McHenry Office
Dr. McGuire has a passion for returning Vitality to those struggling with lost quality of life. " I have seen the vigor of life drained in those afflicted then restored by Chiropractic adjustment and functional wellness not only in others, in myself as well. " ~ Dr. McGuire
As a cancer survivor, he is acutely aware of the cause and effects that pain, fatigue and declining body function have on a person's health. A graduate of Palmer College of Chiropractic, Dr. McGuire is educated in the multiple disciplines of correction, and believes that through his systems for improved body function and overall wellness, anyone can improve their life. An avid outdoor sportsman, Dr. McGuire enjoys mountain biking, kayaking, rock climbing, backpacking, adventure traveling and reuniting with his family. When not helping his patients or pursuing his hobbies, Dr. McGuire is giving education to the public on the benefits of Chiropractic and Health.