Empowering You to Live Your Best Life
Modern Chiropractic Solutions for Pain Relief, Wellness and Optimized Daily Living
Welcome to Evolve Chiropractic of St. Charles
Chiropractors in St. Charles IL: Providing Solutions for Relief From Headaches, Back and Neck Pains and MANY other chronic issues
Visit us today and learn the Evolve Chiropractic difference.
The Office of Chiropractors Dr. Scott Cruse and Dr. Christopher Doersam – trusted resources for wellness in the St. Charles community.
Our team uses safe, evidence-based Chiropractic techniques, along with modern technology, to help our patients address the health issues that matter to them – like pain, tension, chronic ailments, lack of energy and overall wellness issues.
Evolve Chiropractic St Charles is not your typical chiropractor and, with almost 3 dozen 5-Star reviews on Google, our patients clearly know the difference.
Services offered in our St. Charles office include:
Chiropractic Adjustments
Massage Therapy
Cold Laser Treatments
Dr. Cruse and his team provide care for many conditions, including: Headaches, Migraines, Back Pain, Neck Pain, Muscle Tension, Sciatica, Chronic Pain, Herniated Discs, Sports Injuries, Injuries from Accidents, Physical Stress, Fibromyalgia, Weak Immune System, Chronic Ear Infections, Flexibility Issues, Degenerative Disc Disease, Spondylosis or Spinal Osteoarthritis and more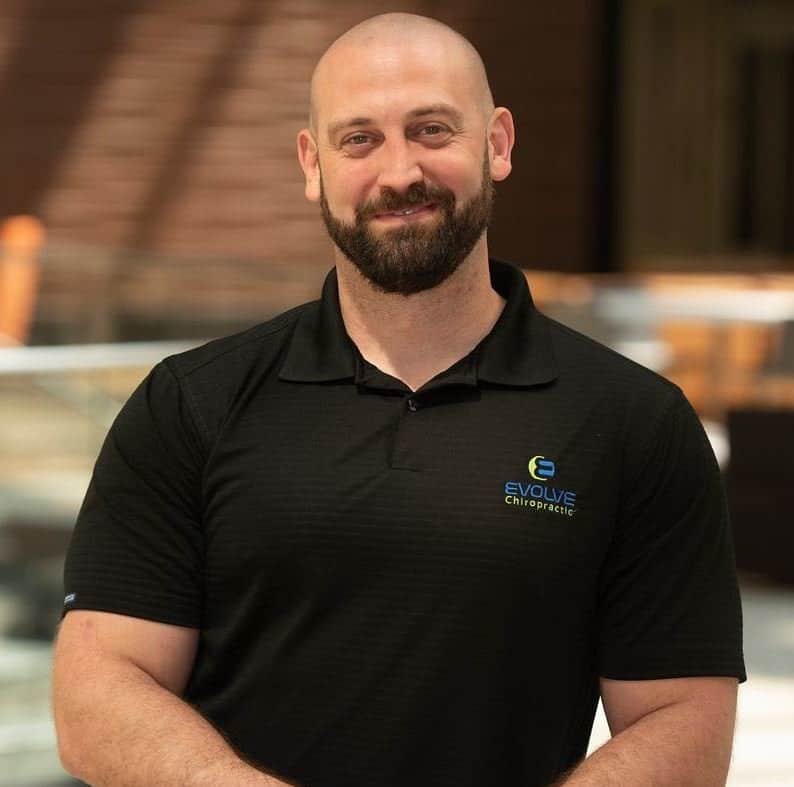 Dr. Scott Cruse has a B.S. from Illinois State University and achieved his doctorate of chiropractic from Palmer College of Chiropractic. Dr. Cruse saw the benefits of chiropractic first hand with his experience as a rugby player. The positive experience led Dr. Cruse to choose Chiropractic as a profession.

Dr. Cruse uses a variety of techniques including: Palmer package, activator, arthro-stim, Chiropractic Bio-Physics, sports medicine, and extremity adjusting. Dr. Cruse has a firm belief in educating the patient to achieve their goals first.
Dr. Christopher Doersam's "whole person" approach to health care is designed to seek and eradicate the underlying cause of injury and disease rather than focusing on a specific set of symptoms. This method of treating patients not only provides for short-term relief from discomfort, but gives the body the tools to heal itself and stay healthy.
As a certified chiropractic sports physician, Dr. Doersam sees a lot of amateur and professional athletes. Our facility is a well known sports rehabilitation center in Illinois. We have many unique and non-invasive treatment modalities which include rapid release therapy, chiropractic adjustments and whole body vibration plates.

We have a 5-star rating on Google
Dr. Scott, Dr. Elliot, Allison, Derick, Jacob and all the staff at the St. Charles location have been professional, cheerful and all care about the service they provide. I highly recommend Evolve Chiropractic.
He helped me understand why I'm in pain and gave me a plan on how to correct it. His adjustments made me feel great. The staff there is great.
Staff are friendly. Doctors are great and Massage Therapist are awesome. Will be back regularly for adjustments and therapy.
Been to a bunch of Chiropractic places, this places blows them all away. The staff is so friendly and knowledgeable. They have improved on nearly every part of the experience, compared to the competition. I whole heartily suggest you check them out.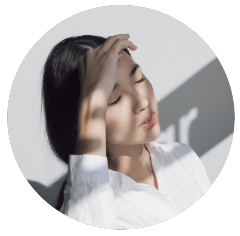 Headaches
Back and Neck Pain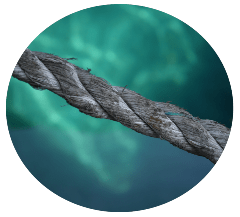 Muscle Tension
NEW PATIENT SPECIAL FOR JUST $21
FIRST VISIT PACKAGE INCLUDES:
We're grateful that so many families and individuals have chosen Evolve Chiropractic as their go-to Chiropractor in St. Charles IL.  We believe it's our mission to help and serve every one of you that comes through our doors.  
Whether you're looking for relief from headaches, neck and back pain or even a general spinal tune-up, we're always happy to provide you with a safe, comfortable chiropractic experience that helps you stay your best.
Meet the St. Charles Chiropractic Team
Evolve Chiropractic of St. Charles is conveniently located on Dunham Rd near the Foxboro Shopping Center.  The nearest major intersection is Main/Rt. 64 and Dunham Rd.