Empowering People in McHenry, IL to Live Their Best Lives
Modern Chiropractic Solutions for Pain Relief, Wellness and Optimized Daily Living
Welcome to Evolve Chiropractic of McHenry
Chiropractors in McHenry IL: Providing Solutions for Relief From Headaches, Back and Neck Pains and MANY other chronic issues
The Office of Chiropractor Dr. Casey McGuire – a trusted resource for wellness in the McHenry community.
Our team uses safe, evidence-based Chiropractic techniques, along with modern technology, to help our patients address the health issues that matter to them – like pain, tension, chronic ailments, lack of energy and overall wellness issues.
Evolve Chiropractic McHenry is not your typical chiropractor and, with nearly 4 dozen 5-Star reviews on Google, our patients clearly know the difference.
Services offered in our McHenry office include:
Chiropractic Adjustments
Massage Therapy
Cold Laser Treatments
Dr. Casey and his team provide care for many conditions, including: Headaches, Migraines, Back Pain, Neck Pain, Muscle Tension, Sciatica, Chronic Pain, Herniated Discs, Sports Injuries, Injuries from Accidents, Physical Stress, Fibromyalgia, Weak Immune System, Chronic Ear Infections, Flexibility Issues, Degenerative Disc Disease, Spondylosis or Spinal Osteoarthritis and more
Your Family Chiropractor in McHenry IL
Dr. McGuire has a passion for returning Vitality to those struggling with lost quality of life. " I have seen the vigor of life drained in those afflicted then restored by Chiropractic adjustment and functional wellness not only in others, in myself as well. " ~ Dr. McGuire
As a cancer survivor, he is acutely aware of the cause and effects that pain, fatigue and declining body function have on a person's health. A graduate of Palmer College of Chiropractic, Dr. McGuire is educated in the multiple disciplines of correction, and believes that through his systems for improved body function and overall wellness, anyone can improve their life. An avid outdoor sportsman, Dr. McGuire enjoys mountain biking, kayaking, rock climbing, backpacking, adventure traveling and reuniting with his family. When not helping his patients or pursuing his hobbies, Dr. McGuire is giving education to the public on the benefits of Chiropractic and Health.

We have a 5-star rating on Google, with over 40 reviews
First let me start off saying that Dr. Casey and his staff are awesome. I started seeing Dr. Casey because I have a pinched nerve in my neck which causes my hands to hurt. I needed an adjustment bad. I've been going to this office for about 3 or 4 weeks. All I can say is wow !!!

My hands, neck shoulders feel so much better, that pressure I was feeling is slowly going away and my quality of life is getting better. I would highly recommend Dr. Casey.
Great place and excellent staff. I get adjustments and massages here. They are so helpful and personable -- I always enjoy my appointments. I have a difficult travel schedule and they are always understanding and flexible when I need to change appointments. I always leave feeling better than when I came in! Highly recommend!
I have been seeing Dr. McGuire for over a year and am completely satisfied with him and his staff. Dr. McGuire's treatments help me remain active which is wonderful considering I'm retired and often physically overdo. Both Dr. and staff care about people and go the extra mile to provide outstanding service. Also, the massages are fantastic!
Very happy to have found Dr. McGuire and staff. Appreciate their passion and knowledge. Find their services very helpful to my getting healthy journey. Being new to chiropractic and massage services, the doctor and staff have explained every step of the process and have provided answers to all my questions. After about one month of treatments, I do find mobility increased and am looking forward to less pain and stiffness. I highly recommend Evolve, McHenry.
Always have a fantastic experience on my visits. Absolutely wonderful staff, they will take care of you here. My schedule can be crazy sometimes but they're always flexible and welcoming. My back has improved immensely since coming here. I'd give them 10 stars if I could 🙂 highly recommend!!!!
This place is great!! Everyone here is so friendly. The doctor is very personable and truly cares about your relief. He listens and then the two of you agree on the best plan of action. The office staff is always glad you see you and works around your schedule. They also have a masseuse on staff that can work wonders! I highly recommend Dr. Casey, Cassidy and Lauren. Come see them!!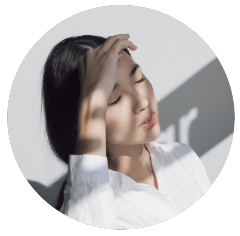 Headaches
Back and Neck Pain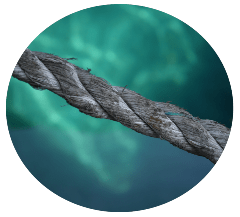 Muscle Tension
NEW PATIENT SPECIAL FOR JUST $21
FIRST VISIT PACKAGE INCLUDES:
We're grateful that so many families and individuals have chosen Evolve Chiropractic as their go-to Chiropractor in McHenry IL.  We believe it's our mission to help and serve every one of you that comes through our doors.  
Whether you're looking for relief from headaches, neck and back pain or even a general spinal tune-up, we're always happy to provide you with a safe, comfortable chiropractic experience that helps you stay your best.
Meet Our McHenry Team and See The Office
Finding Evolve Chiropractic of McHenry
Evolve Chiropractic of McHenry, IL is conveniently located across from the Northwestern Medicine McHenry Hospital.  We are just south of the intersection of Rt 31 and Bull Valley Rd.