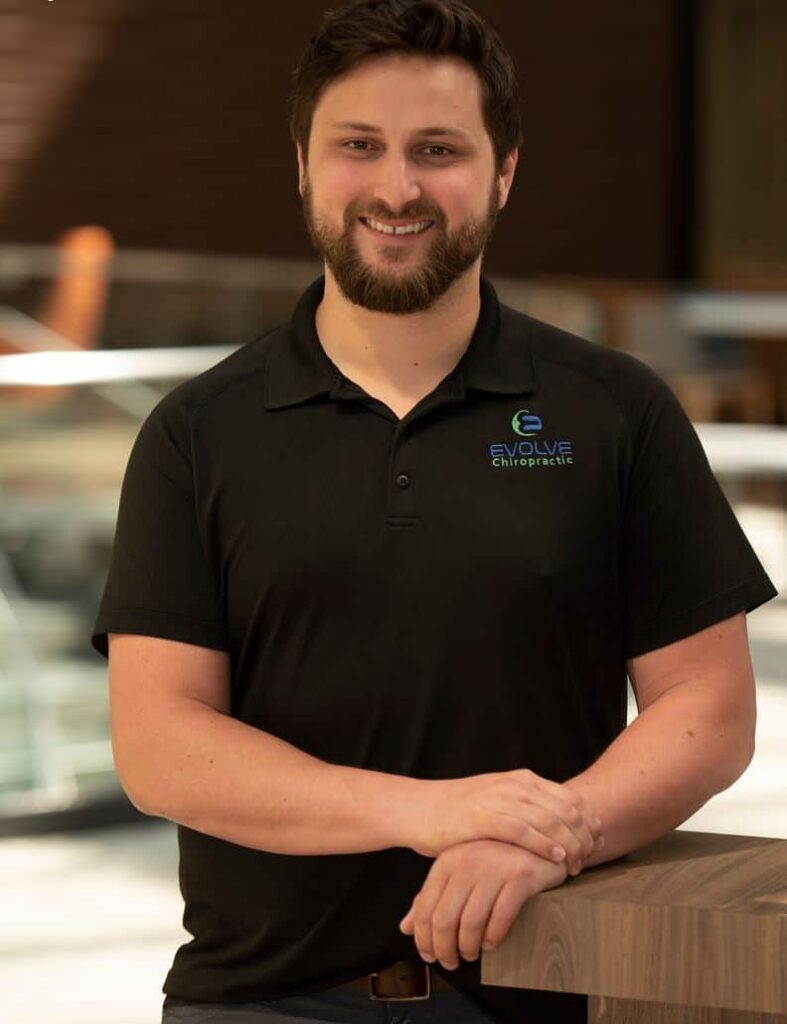 Katie C. says:
Facebook Recommendation
"Dr. Quast helped me with a sports injury: pain in my shoulder that hurt my collarbone when I moved my arm. He was specific with his treatment and knew exactly how to work on my shoulder. Two visits and the pain is almost gone. Got adjusted too and I feel great.

I also have nagging SI joint/muscle pain from pregnancy that I need work on occasionally. He helped with that too!"
Karl C. says:
Yelp Review
"I was experiencing some minor back pain and headaches. Dr.Quast listened and explained why I was experiencing pain and what I could do to stop hurting. His adjustments really made a difference!"
Dr. Quast has had a passion for chiropractic care since he was a high school athlete. Originally from Wisconsin, Dr. Quast pursued a Bachelors of Science in Kinesiology from UW-Milwaukee before making the transition to Illinois to obtain his Doctorate in Chiropractic Medicine from National University of Health Sciences, with a focus on rehabilitation and corrective exercise techniques.
When not in the office, Dr. Quast loves being outdoors. Camping, hiking, biking, kayaking, and just about anything else outside. Writing, singing, and playing music are also some ways Dr. Quast likes to unwind after a long day. 
Dr. Quast made this area his home and loves everything the Fox Valley area has to offer. He is steadfast in providing quality chiropractic care to the community and wants nothing more than to help his patients achieve a pain-free, healthy lifestyle!
NOTE: Dr. Elliot Quast is an independent contractor, contracted by Evolve Chiropractic to work at this location.