Back Pain Relief in Libertyville, IL
Providing natural relief from back pain without surgery or medications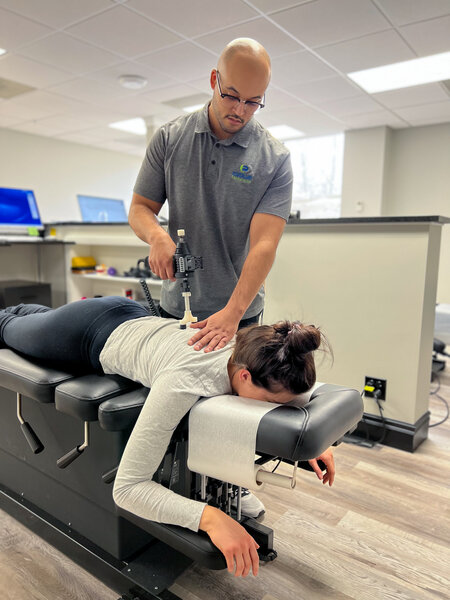 Back pains and backaches are uncomfortable – even debilitating. It's estimated these conditions affect around 31 million people of all ages in America.
People with back pain often experience discomfort and challenges in performing their day to day activities.
You can reduce your back pain and restore the quality of your life with chiropractic care at Evolve Chiropractic of Libertyville, IL.
We have advanced chiropractic relief care plans to help you manage the back pain. We use natural, evidence-based techniques and strive for a holistic approach to help you avoid using medications or invasive surgical procedures to treat your back pain.
Enroll in Dr. Allin's FREE Online Back Pain Relief Workshop and start improving your back health right away.
Our Method for Treating Back Pain in Rockford, IL
Our chiropractors are licensed Doctors of Chiropractic and have years of experience treating back pain. At Evolve Chiropractic of Libertyville, you get precise care for your back pain that is personalized to your unique needs. 
We use advanced tools and techniques to test what's really happening in your spine. Using a combination of x-rays and other diagnostic methods, we show you the root issues causing your back pain so you can understand what's really going on and what needs to happen to improve your condition.
From there we work together with you to establish a course of care. This may include chiropractic adjustments, massage therapy, personalized exercises for you to do at home and other natural therapies.
We make every effort to heal your back pain naturally and at affordable prices.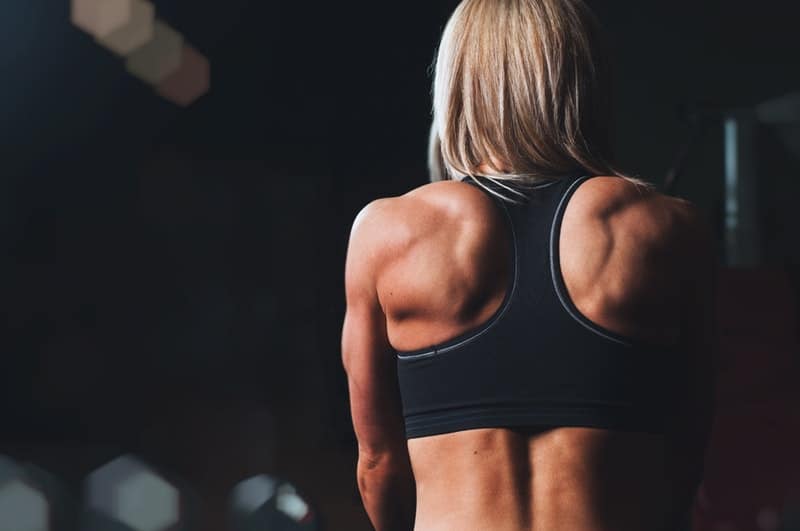 There are many types of back pain we see at Evolve Libertyville but they can generally be broken down into one of two types: chronic back pain or acute back pain.
Prolonged use of pain medications for back pain generally does not provide any improvement or desired results for people with chronic pain. Natural treatments like massage and spine manipulation are often more effective and beneficial for this type of pain.
People with acute back pain (defined as pain lasting less than 3 to 6 months) can sometimes manage to improve through self-care methods and healthy activity. However, if you have been trying to improve your condition for more than a couple weeks (or relying on pain-numbing medications), it may be very helpful to consult a chiropractor.
There are many different indicators that your back is not functioning properly. Unfortunately, pain is a major one. Here are a few ways that can manifest:
Difficulty standing, sitting or walking
Sudden muscle spasms
Muscle cramps
Sudden pains
A sore back that is painful to touch
Until you've had a proper examination, it may not be clear exactly where your back pain is coming from. The back is made up of many parts – the spine, ligaments, tendons, joints, discs and muscles. If any one of these parts are not functioning properly, pain may be the result.
Here are some of the specific causes we see in our office:
The muscles, ligaments and tendons in your spine can get strained and damaged when they are pulled or torn beyond their limits.
This is very common in people who engage in heavy physical activity like sports. You may also suffer from these pains during your routine daily activities if they are particularly intense one day or if you move in a way that is unnatural.
When you are under stress, your blood pressure and heart rate rise. That can cause your muscles to strain and tighten. Prolonged or constant stress may make your muscles sore and weak.
The alignment, movement, integrity and physiological functions of your spine get affected due to abnormal structural and functional changes of the back. This results in a painful condition in the spine known as vertebral subluxation.
Subluxations (misalignments in the spine) can occur all along the spine. Vertebral subluxation has the potential to impair the functioning of the nervous system.
When the rubber-like cushions between the individual bones of the spine get ruptured, it results in a herniated disc. This causes the internal disc material to get pushed into the spinal cord. When you get a herniated disc, it is very common to feel irritation and pain. 
How We Care for Back Pain at Evolve Libertyville
Our chiropractors have the experience and expertise to help you manage your back pain and change the underlying issues that are causing it.
We strive to use natural methods that avoid medication and invasive surgery to treat your back pain. Our chiropractors address the pain at the source so you can find long term relief to your back pain.
Our process:
Exam and X-rays (if required): We start with x-rays and a comprehensive exam that will identify your current spine health and postural issues.
Consultation: After our doctors examine the results of your x-rays, you will meet with us again to go over your results. At this point we go over your health goals and determine a course of care to help you get better.
Beginning Care: Your care plan may include spinal adjustments, massage therapy, at home exercises or other natural modalities. 
Measuring results: As your care plan continues, we monitor the changes you are experiencing and continually make adjustments to help you reach your health goals.
Still looking for help with your back pain issues?
(includes initial exam, consult, x-rays and complete report of findings)
Fill out your information below to get started. After you click "Get Started," we'll send you to a page where you can book your appointment time.